Description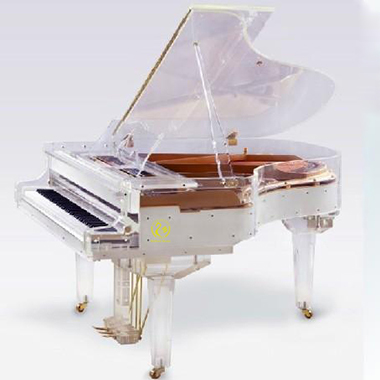 Specifications
Brand:
Steiner
Type:
Crystal Piano
Model No.:
GP-168A
Dimension:
1680*1500*1020 mm/  62.99*59.06*40.16 inch/ 5.25*4.92*3.35 feet
Volume:
1.8 CBM
Gross Weight:
415 KG
Color:
Crystal like, Transparent
Keyboard:
Ebony black keys
Action:
LUO solid wood action
LUO solid wood spruce keyboard
Strings: 
Japan Suzuki string/German Roslau string
Weight balance leaded technology
Hammer:
German FFW/Abel hammer, Japan Hammer
Pinblock:
German Dehonit/19 ply hard maple pinblock
Felt:
Australian organic pure wool
Soundboard:
German Strunz/Canada solid spruce soundboard
Pedal:
Three pedals(wooden or metal pedal system)
Iron Frame:
Sand casting frame
OEM:
Brand name on fallboard, frame, soundboard
Warranty:
5 years
Package:
Wooden box/carton with pallet on the bottom
Available Colors:
ebony polish, white polish, walnut polish, mahogany polish
Detailed Introduction
Steiner crystal pianos use German Roslau strings. The sound is soft and warm. At Steiner we pay close attention to the bass string hanging process. Strings are twisted under machines to make sure it meets the technical data.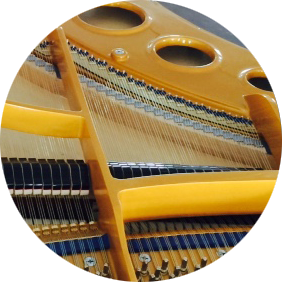 The Action parts have been created with fine workmanship. The main spare parts (including flange, hammer shank, repetition lever) are processed by equipment imported from Germany and Japan. The whole production environment is humidity and temperature controlled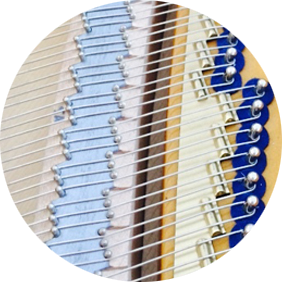 Steiner piano keys adopt the weight balance leaded technology, this makes the touch experience perfect. Black keys are made of ebony in according with international standards. Keyboards undergo
advanced drying and moisture proof processing makeing it stable even during temperature changes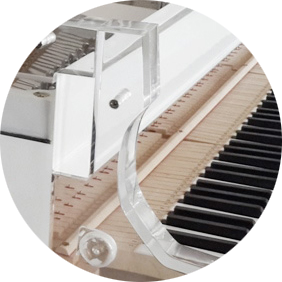 Original German Abel hammer provides the pianos amazing sound. German technicians take
charge of the final quality control and tuning process to make sure every piano is perfect before delivery.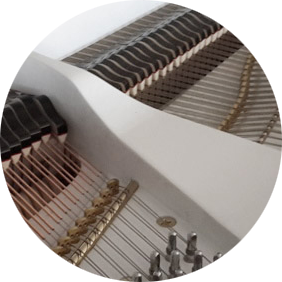 X sound source design stretches base strings which make the base sound clear and powerful.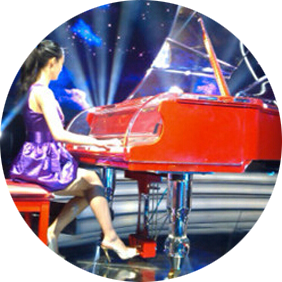 Crystal material is created without any flaw connection and is purely handmade. The whole piano shell, piano back
frame and keys are made of highly transparent acrylic material.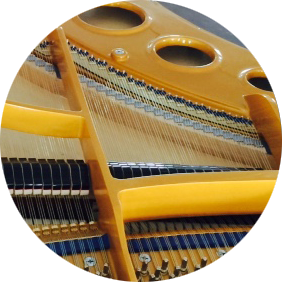 We also adopt the world leading wood cycle drying system and soundboard forming system to ensure the soundboard functions perfectly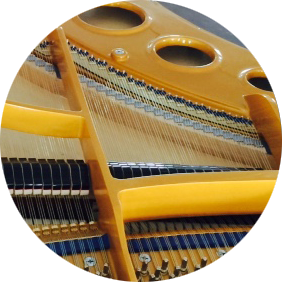 All acrylic materials used by Steiner pianos are sourced from world famous acrylic
suppliers. Materials used by Steiner piano possess excellent toughness, light transmission, environmental protection and easy maintenance. Our materials also have excellent wood stability and impact resistance. Industry grade aircraft acrylic used by Steiner Piano marks a new milestone in our manufacturing process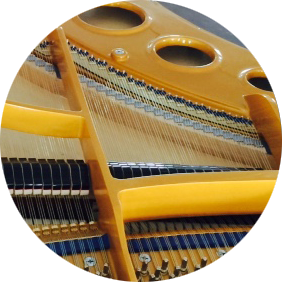 Packaging
Standard export carton packing for full container; or standard export wooden packing for less than full container.
One 20GP can load 15 pieces upright pianos. One 40GP can load 35 pieces upright pianos.