Description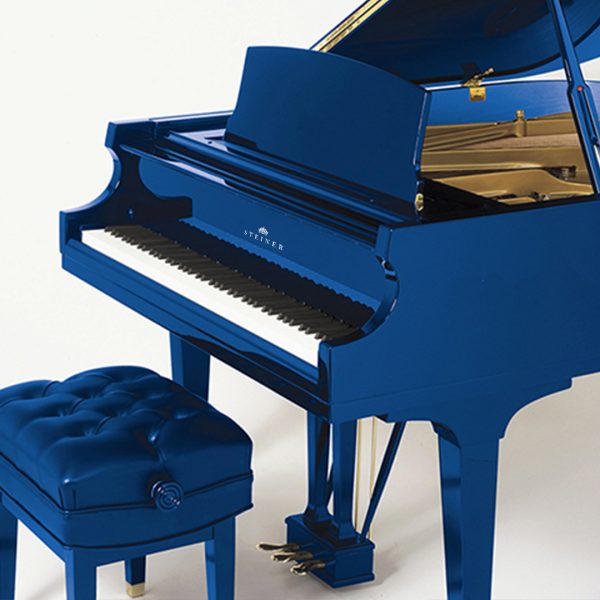 Specifications
Brand:
Steiner
Type:
Grand Piano
Model No.:
GP-186B
Dimension:
1860*1500*1020 mm/ 73.23*59.06*40.16 inch/6.10*4.92*3.35 feet
Volume:
2 CBM
Gross weight:
485 KG
Color:
Blue polish
Keyboard:
Ebony black keys
Action:
LUO solid wood action
LUO solid wood spruce keyboard
Strings: 
Japan Suzuki string/German Roslau string
Weight balance leaded technology
Hammer:
German FFW/Abel hammer 
Pinblock:
German Dehonit/19 ply hard maple pinblock
Felt:
Australian organic pure wool
Soundboard:
German Strunz/Canada solid spruce soundboard
Pedal:
Three pedals(wooden or metal pedal system)
Iron Frame:
Sand casting frame
OEM:
Brand name on fallboard, frame, soundboard
Warranty:
5 years
Package:
Wooden box/carton with pallet on the bottom
Available Colors:
Ebony polish, White polish, Walnut polish, Mahogany polish, other customized colors. 
Detailed Introduction

Solid Wood Keyboard
100% pure solid wood keys bring the piano an extremely soft touch feeling and prevents deformation effectively. Counter poise balancing leaded technique is applied to the keyboard; every single key has passed the test in particular to get the same weight, making sure there's no weight loss during the transition process from fingertips to hammers and stings.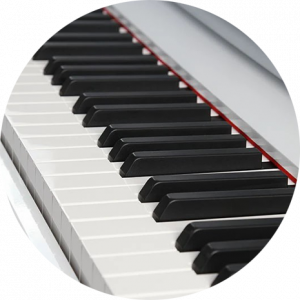 German Rosalau Strings

German Roslau piano strings are recognized worldwide as one of the top piano strings. We carry the German Roslau strings of high resilience and durability to all the Steiner pianos. With 100% original Germany imported Roslau strings, the tone of the piano is more expressive and stable.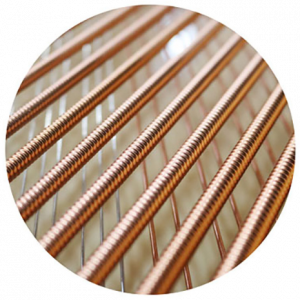 Nickel Plated Tuning Pins
High Quality nickel plated tuning pins are selected to use on every Steiner piano for rust resistance and attractive appearance. The nickel-plated tuning pins are very strong, enough to hold the great string tension of the piano to make it work steadily.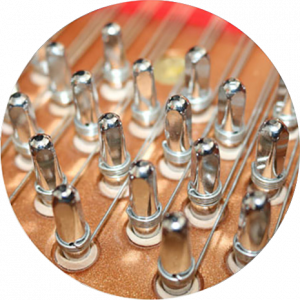 German Hammer Felt
The superior solid wood maple hammers and original German imported FFW felt are adopted by Steiner grand pianos. The hammers have much better hardened, thus giving the piano a much brighter and expressive timbre.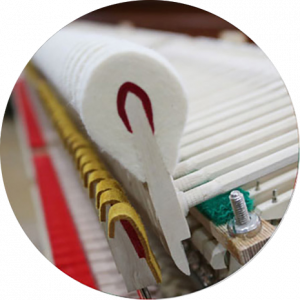 German Dehonit Pin Block

For tuning stability and a more accurate and reliable intonation, the world's top-quality German Dehonit 19 level laminated pin block made of imported European hard beech is selected by Steiner so that the tuning pins are gripped very tightly, keeping the piano in good tune.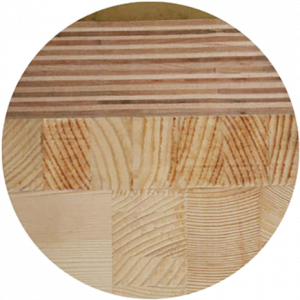 Solid Wood Soundboard
All Steiner pianos feature top-quality spruce soundboard from Europe which gets fully indoor dry processing for over a year, passes through strict tests of dryness, humidity and temperature. It ensures flexibility and resonance of the soundboard which is responsible for a top-quality sound.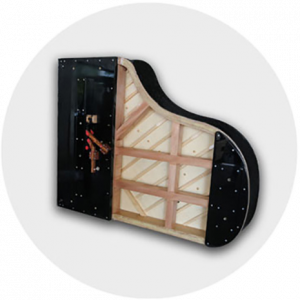 Solid wood action
The action is the heart of the piano. Solid wood action is used by Steiner to make the piano stronger and more durable. Compared with normal action, there's also an aluminum alloy protective cover on the hammer rail to avoid cracking. The sound of the piano will be much richer and expressive.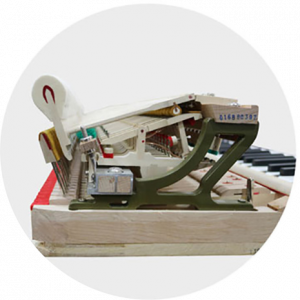 Hardware
Pure brass hardware and oxidation resistant tuning pin with superior steel of high strength and hardness is selected. Purpose-made precision machine tool and latest coating technique are used. Tuning pins torsion could reach to international standards 180-190N.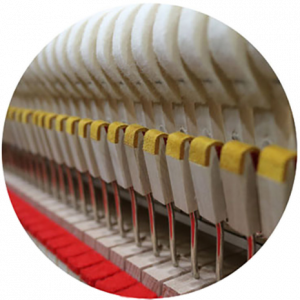 Packaging
Standard export carton packing for full container or standard export wooden packing for less than full container. Shipping stamps on every side.
One 20GP can load 13 pieces grand pianos. One 40GP can load 24 pieces grand pianos.