Description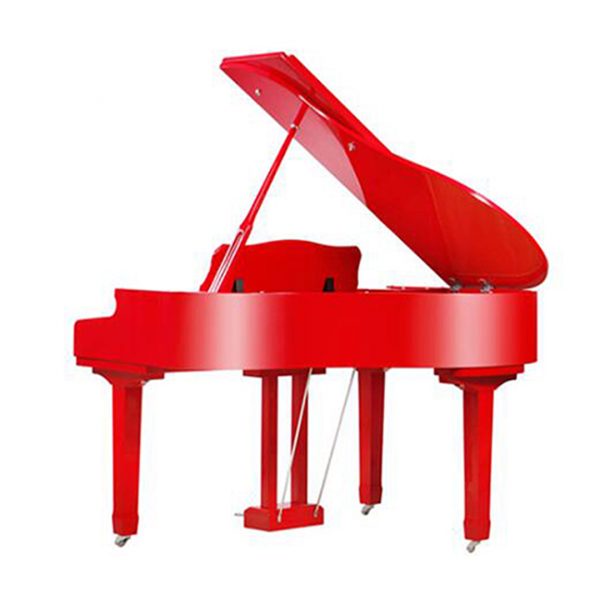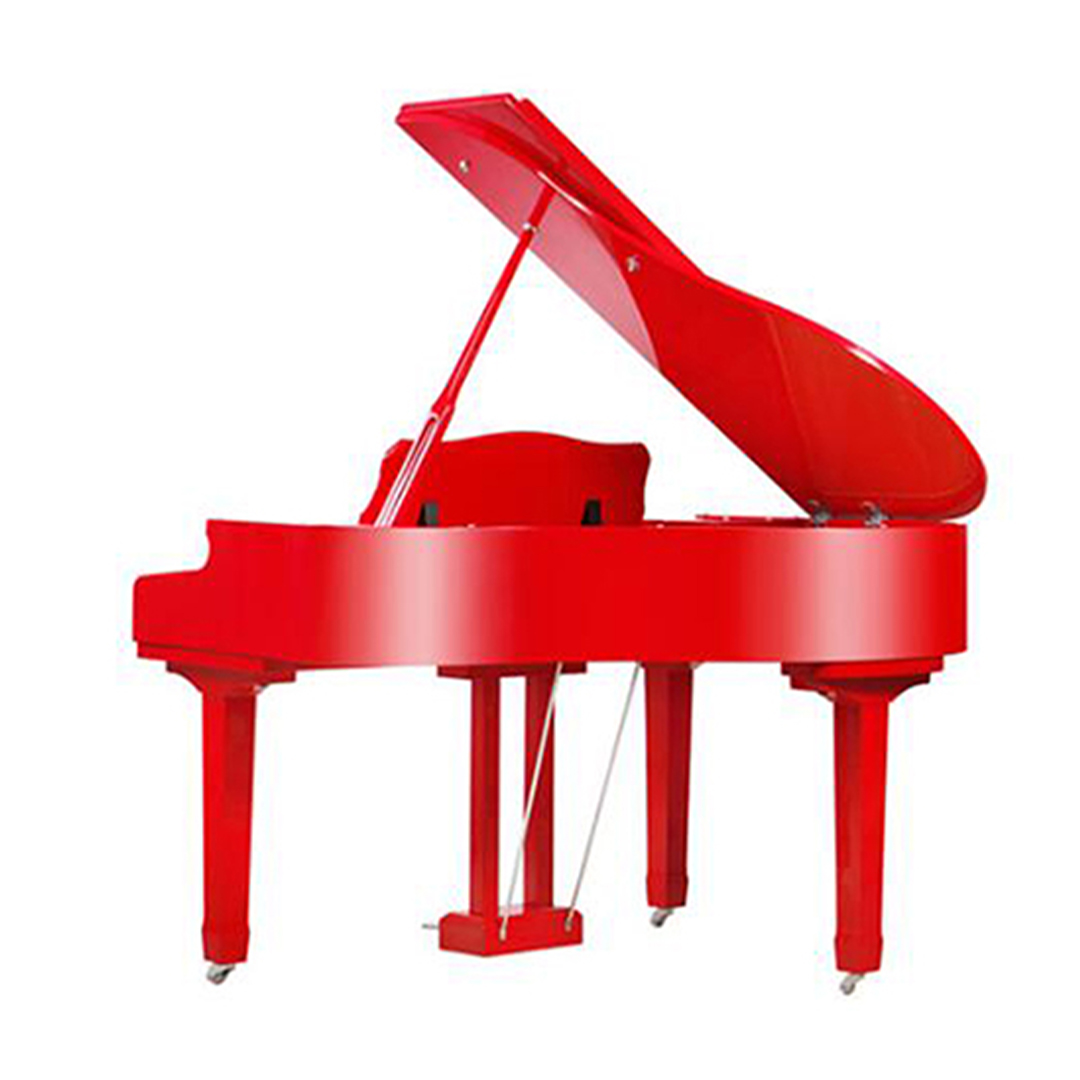 Specifications
Sound Source
French Sound Source and Appearance
Keyboard
88-note Korean luxury hammer action keyboard
Appearance
Piano Baking Paint
Instrument Voice
10 PCM voices(128 ordinary voices and 25 natural voices) +10 percussion music voices
Accompaniment
120 different style kinds of accompaniment
Touch Control
chords
Polyphony
128 notes
Demo
21 practice sounds
Player
LCD

Function
Demo, Modulation, Dual, Keyboard,separation, Metronome, Reverb,
Harmony, Chorus, Tremolo, Transpose, Music,storage, USB, Recording,
Playing,MP3,etc

Chords
Single finger, Multiple fingers
Accompany control
Start/Stop, Synchronized start/Synchronized stop, Intro/end, Fill A/Fill B
Metronome
Selectable range40-240
Sound Controls
Master volume, Treble, and Bass
Recorder
5 track
Pedals

Soft, Sustain, Sostenuto
Connectors
Headphone, Aux in/out, USB MIDI, Pedal , AC input, USB
Speakers
30W*2
Power output
<80W
Dimensions

L1383mm*W1170mm*H920mm
Weight

126kg
Color
Red, black, white/ivory,wooden

Features

01. Digitally Compatible
Through a computer, tablet, mobile phone or digital piano connection, you can make full use of the variety of applications available or learn through online videos and enjoy all kinds of music.
02. Automatic Play
Let the piano automatically play music for you. The music beautifully floats in the room and fills your home, adding warmth to the atmosphere.
03. Recording and Playback
Two rail recording function is used for recording and playback. With a large 5000-note memory, you can play and record using your piano, then play it back to an audience.
04. Diversity of Timbre
The digital piano offers a wide variety of musical instrument sounds to supplement the real acoustic piano timbre, including a grand piano, electric piano, piano, glockenspiel, organ, string, etc. Feel free to switch to a variety of timbre, with dual tone and single tone play mode, weaving together inspiring music.
ORGAN STRING
FIBRILLATION
JEAN
HARPSICHORD
1 THE PIA
PIANO
ELECTRO
05. Mute Function
You can adjust the volume of the digital piano or directly turn on the static mode by connecting the headset. Now you can enjoy music without disturbing other people around you.
06. Personalization
Because the digital piano does not make use of strings, you don't need to maintain it by tuning. You can adjust the parameters such as volume, pitch, transposing, brightness, etc., according to your preference.
07. MIDI
The MIDI compatibility lets you expand the originally rich timbre into more tones, for playing, music recording and mixing.
08. Built-in Metronome
The digital piano comes with a built-in metronome, allowing you to switch between five different beats, effectively helping you to better grasp the rhythm.
09. An external function – The Microphone
Experience realistic performance by connecting an external microphone. Sing the songs, play records and build your own family concert.
Packaging
The Piano is covered with thick anti-collision foam.
Standard exporting carton box with wooden support and pallet.
Shipping marks on four sides of the box One 20GP can load 30 pieces digital grand pianos.
One 40GP can load 60 pieces digital grand pianos.